Dymos™ Event Based Monitoring Solution by Qligent is a recipient of the 2020 Future Best of Show Award, presented by TV Technology.
Future's Best of Show Awards are evaluated by a panel of engineers and industry experts, and are selected based on innovation, feature set, cost efficiency and performance in serving the industry. A Special Edition of the award program was held this year in the absence of a physical NAB Show, with entries judged on their written nominations.
Dymos™ Event Based Dynamic Monitoring gives event-driven streaming originators the ability to leverage the convenience of cloud technology on a truly consumption-based cost structure. Properly instantiating and spinning down virtual machines in cloud instances ensures that cloud compute costs are only accrued for the duration of the event monitoring, as opposed to the always-on, 24/7 monitoring of the past.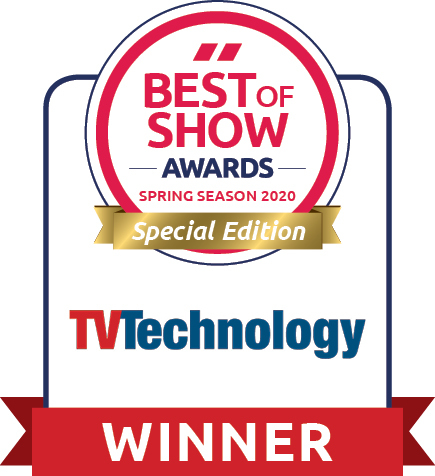 "Our thanks to the many companies that participated in this year's program under such unusual circumstances," said Paul McLane, managing director of content in Future's B2B media technology group. "It's clear from the nominations and the outstanding winners that despite the current health crisis, technology innovation remains strong in our industry."
"We're honored that Dymos has been positively received by the broadcast media industry," says Lang Cooksey, Qligent Product Manager. "The needs of the OTT market are met by Dymos by monitoring high-value programming in the cloud with a true-SaaS, pay-as-you-go cost structure, helping to make costs more predictable and manageable."
Winners receive an award for display and will be featured in TV Technology, the industry source for equipment buyers in the broadcast, cable, production, corporate and new media markets.
All nominated products will be featured in the Best of Show Awards Program Guide, to be distributed in digital edition form to more than 95,000 readers of Radio World, TV Technology, Digital Video, Video Edge, Government Video, Pro Sound News, Sound & Video Contractor, Broadcasting & Cable, Next TV and TVB Europe.
In this Broadcast Bridge article, Qligent's Director of Sales, John Shoemaker, talks about the multiplying number of stream monitoring and data aggregation points and increasingly efficient ways to proactively manage your QoS, QoE and compliance requirements.